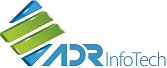 ADR Infotech Pvt Ltd
Reach Us:
A4 - First floor, No:4/9, SOUTH AVENUE,SRINAGAR COLONY,SAIDAPET,CHENNAI - 600015
Company Description:
A global provider of IT Solutions committed to provide solutions that translate into tangible business outcomes for our customers. ADR manages IT environments, IT applications, and business processes of customers, focusing on providing transformational benefits.
Staffed with a team of highly qualified and experienced professionals, delivering optimized solutions in a secure environment. We enjoy the continued support and repeat business of our valued customers. We have earned their loyalty by successfully completing every project. This has helped us expand our service capabilities in line with the evolving needs of corporates around the world.
ADR Infotech Pvt Ltd Job Openings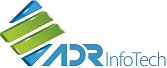 Software Developer

[1 - 1 Yrs]
ADR Infotech Pvt Ltd
Chennai
Description :
Urgent opening for Php developer
Exp:1+ in PHP
Location: Chennai
Salary: Negotiable Knowledge in JQuery, Ajax ...
Not Specified
Posted on May. 22, 2017