A Resume is the first image or impression of you in front of the recruiter. It tells the hiring managers about your qualifications, your skills, you work experience and also gives them a little bit of detail about your personal life. One thing which is very clear and which many of you might already know is that your resume is your key to get a call from the recruiter's end. If you have a very strong and professional resume then the recruiter will definitely give you a call for the interview, on the other hand, if your Resume is weak then there is no chance of you getting a call for the interview. Hence, we would recommend that you should consider making your resume so strong that the recruiters feel compelled to give you a call. This requires that you add all the necessary details to it like for example – highlight your technical skills, communication skills, your achievements – back up those achievements with numbers and figures. Your achievements can include things like the sales you made in a particular month for a particular company. Keep in mind to not showcase your abilities but actual accomplishments that you might have made in your professional or personal life.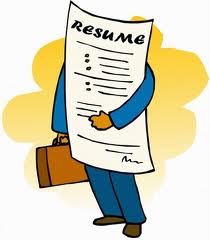 Now if you are not sure that you can make your resume look professional enough, then you can always take the services of Resume writers. Resume writers have a lot of experience in resume evaluation and writing and therefore they shall be able to help you out with your profile and make it attractive and noticeable.
On the other hand, if you feel that you yourself can improve your Resume then just browse through the following Resume formats and change or add more info to a part of your resume to get noticed by recruiters –
Chronological Resume
This is the most common type of Resume formats. In this kind of format, you list your recent employment history (or education) first with your jobs appearing chronologically in a timeline. This is a traditional format of the Resume and it places importance on your job title and employment history over your skills. However, you must keep in mind that this resume format works best for those people who have had a stable career progression in two to three companies, over the years. Here is how you can analyze if this kind of format is meant for you or not –
Chronological Resumes are best suited to the following job seekers –
People who have had a stable work history with few breaks in the employment timeline

People who have stayed in the same field over a prolonged period of time

People whose job titles show increased responsibility and higher position levels

People whose past job titles match the recruiter's current job requirements
Functional Resume
A functional resume focuses more on your skills and achievements rather than your job titles and places of employment. The format of the functional resume gives you an opportunity to display your skills and experiences. This format also lets candidates skip over a gap in employment history or gloss over job titles that weren't so relevant.
Functional Resumes are best suited for the following job seekers –
Freshers and those experienced professionals who want to make a career change

Those who want to highlight their specific skills, knowledge or abilities

The one's re-entering the market after a gap

Those who have experience of working with different industries

The ones who have large gaps in their work history
Despite the resume format you choose almost all the recruiters to look for the same thing but how you display all that information is definitely up to you. However, keep in mind to display the following information in your resume –
Contact Information

Career Summary

Work experience

Education

Skills
Apart from all this, make sure that you are completely honest in your resume. Do not fiddle with the dates of your employment history as recruiters always perform a background check before hiring you. Just choose the resume format that suits you and enter all the relevant information to create a strong profile. Always remember that a strong resume can land you in your desired job.