January 18, 2017
Do advanced search for a desired job
Category :
Job Search
When you join a job portal the gateway to a thousand jobs and opportunities opens up. You are able to find a job in your desired field and industry but this procedure takes up a lot of time. So if you are in hurry then how to search a job? Well, in such a situation you can perform advanced search.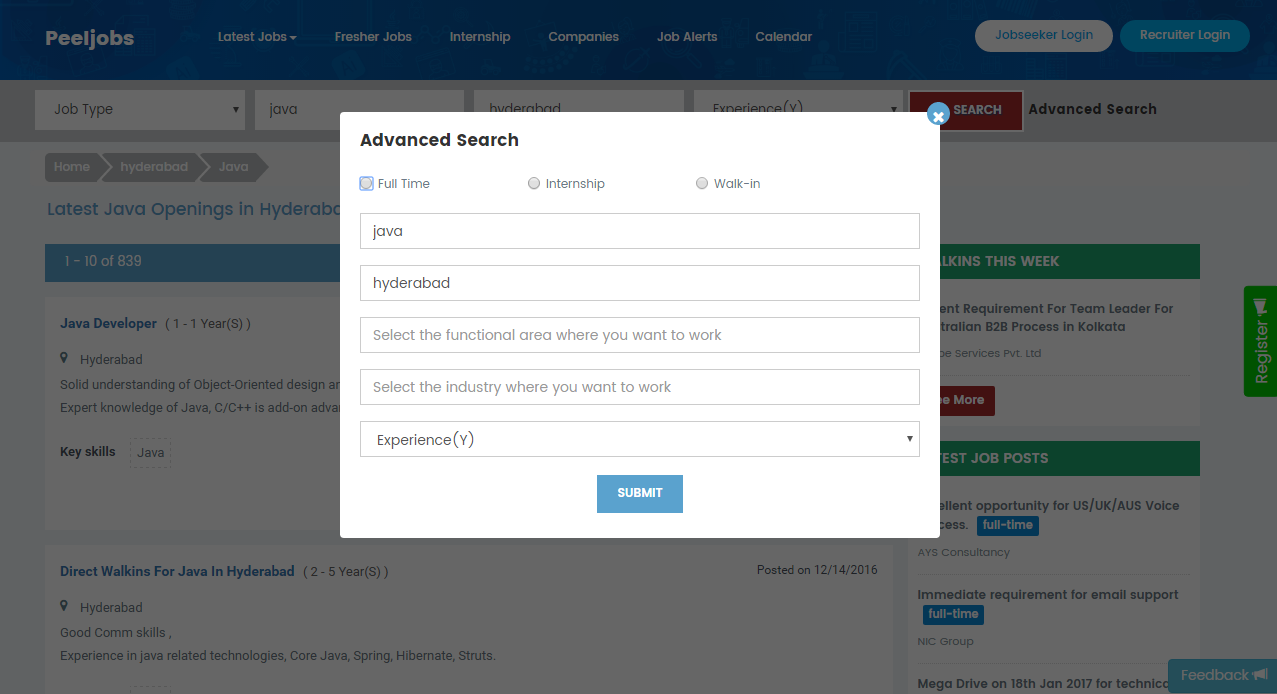 Advanced search gives you a variety of options to perform a job search. For example you can choose one from the following –
Full-time

Internship

Walk-in
It further allows you to fill-in the following options –
Desired Skill

Desired Location

Functional area where you want to work

The industry where you want to work

The work experience the job requires

If you choose to go for a walk-in, it gives you an option of choosing the walk-in type. That is, you get to select from the following options –
This week

This month

Next week

Custom range
Now the basic difference between a simple job search and an advanced job search is that in a simple job search you do not get to input so many options. Whereas in an advanced search you get to input more options – this means that with advanced search you will exactly get the type of jobs that you're looking for. This will save you a lot of time and effort in finding the perfect job, and you'll be able to search thousands of jobs by company, skills, location etc.
Advantages of performing advanced search for your desired job –
Provides you with the most accurate jobs

Saves you a lot of time

It is a very convenient form of job search

Wider search results

Free of cost
So if you already haven't registered then just create an account with PeelJobs to perform advanced search for your desired skills and location.