For every company especially for small organizations, it is important that the job openings within your company reach the eyes of the right candidate. And the best way to do so is to either post the job openings on your official website or on a job portal. The latter method of job posting is much more effective in nature because of the reason that the traffic at job portal websites will always be much more than your individual website. We are not denying the fact that many candidates who visit your site on a regular basis shall be informed about the job openings but the majority of candidates shall definitely be informed about the openings through the various job posting sites in the World Wide Web.
Now if you are the owner of a small business then you need to be really tactical in the process of hiring because you do not have the luxury to splurge a lot of money in posting the jobs at various portals. So the question is that how can you post unlimited jobs and hire a suitable candidate without spending a lot of capital? The simple answer to this question is – free job sites. Yes, you heard that right. There are many job portals out there that allow employers to post unlimited jobs without charging a single penny. And this list includes our portal peeljobs.com as well, where you will find many small companies posting their job openings on a daily basis.
Now when it comes to Government companies, they do not face much of a dilemma as their job openings are posted on various Government websites as well as on our portal peeljobs.com. But for the small companies for whom finding the suitable free portal can be a complex issue, we have compiled a list of top online free job portals, which allow free listing of jobs. So browse through the list, post your job and hire the most suitable candidates in a matter of just a few days.
Portal: PeelJobs
Website: www.peeljobs.com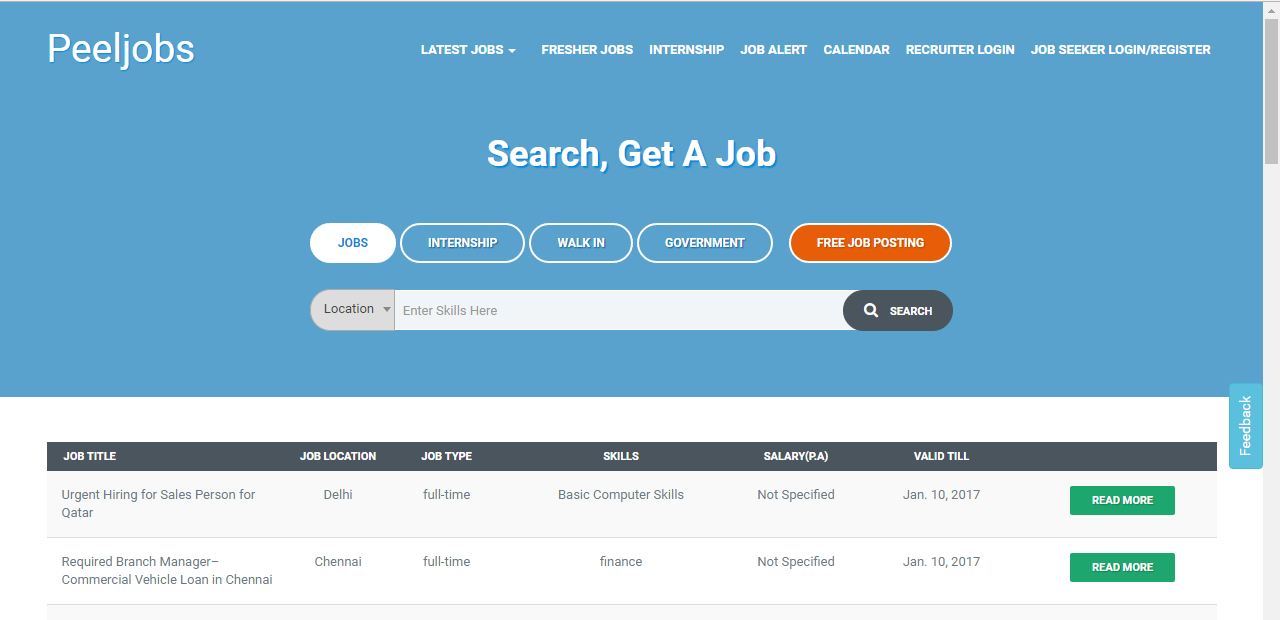 PeelJobs comes with a plethora of feature to offer not just to the job seekers but also to the employers. We believe in staying ahead of the competition at each step therefore, we not only offer the employers unlimited job postings but also many other amazing features. These additional features that we are talking about include the following – If any candidate applies for the job posted by the recruiter then we send the recruiter a personalized notification mail. And not just this, we also allow the recruiters to track these candidates from the dashboard itself. The employers can also specify whether they are looking for a full-time or a part time employee or if they are conducting a walk-in. The best part with all these features is that they are offered to the employers without charging a single penny. So just visit peeljobs.com and start posting your job requirements from this very moment onwards.
Portal: Indeed
Website: www.indeed.co.in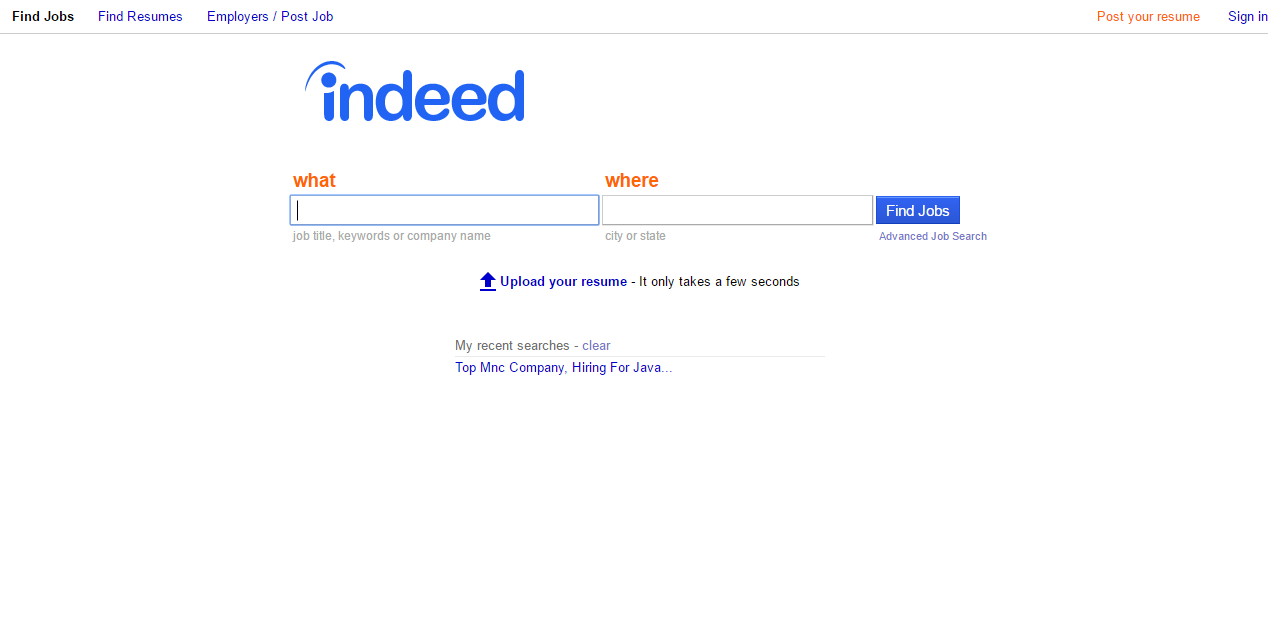 Indeed is one of the best portals where you can post a job for free and get huge number of responses. If you are looking for high-quality candidates but do not have the budget to list the job on paid sites like Naukri and Monster, then you can post one of this website without having to pay a single penny.
Portal: Quikr
Website: www.quikr.com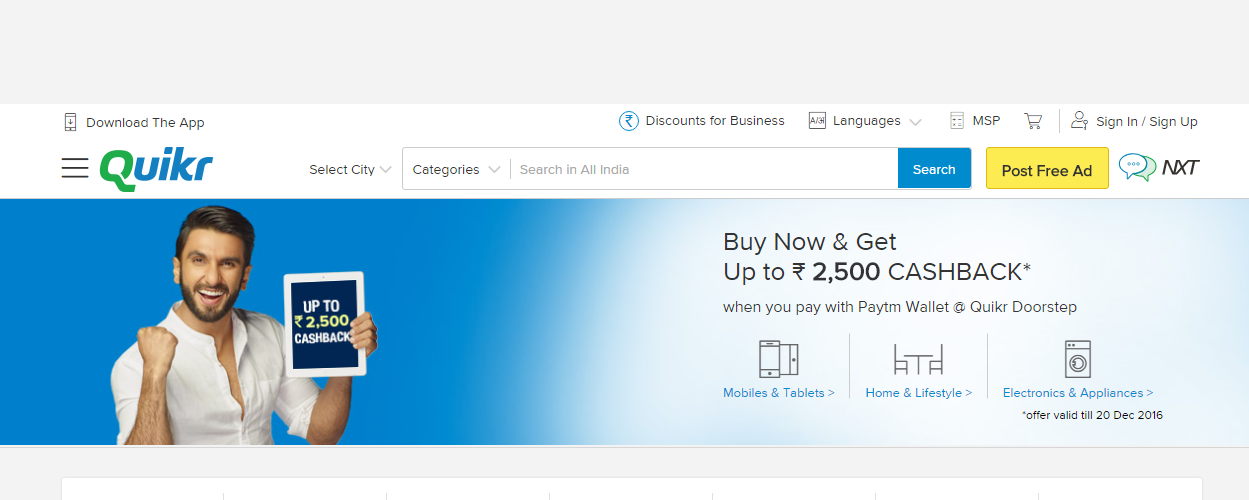 If you are looking for not so high profiled candidates but for middle profiles one then this portal shall work out the best for you. You can post openings for field sales, clerks, accountants etc.
Portal: Olx
Website: www.olx.in

As you might already be aware, Olx is a very popular classified Ad posting website in India. This website is not just meant for selling or buying old stuff, but you can also post your job openings for free out here.
Portal: Click
Website: www.click.in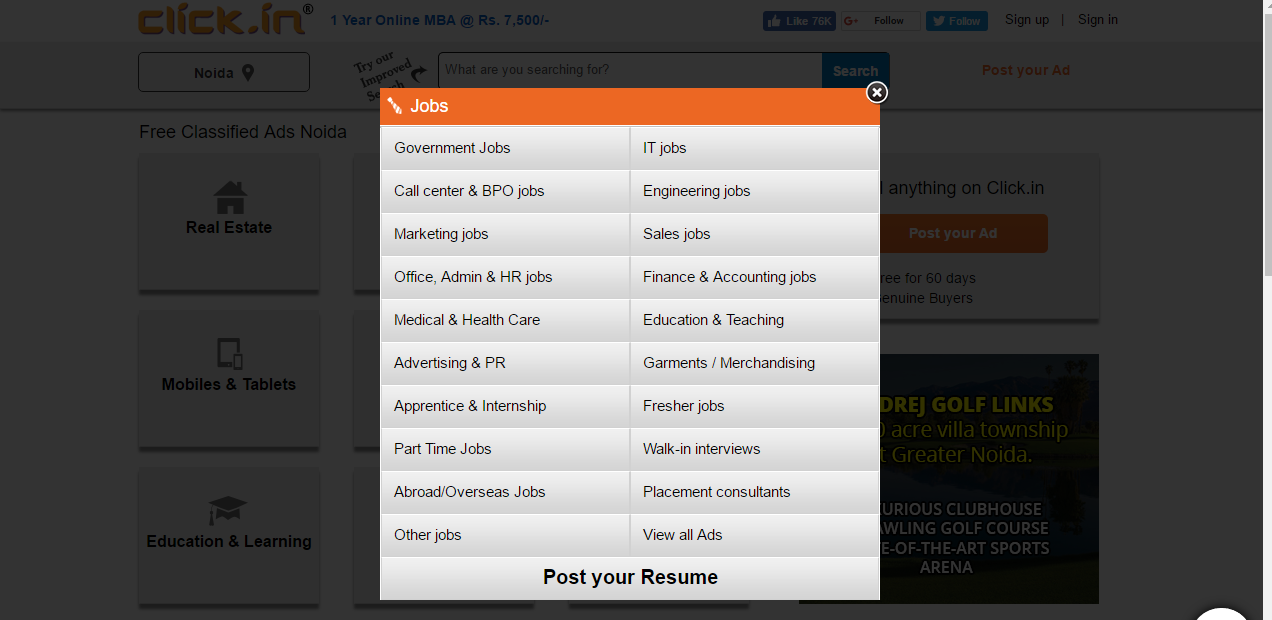 Click is another popular portal where you can post your job Ad for free. For posting the job, visit their website, select your city and choose the category of jobs. Further, select the field in which your company operates and just post your Ad. An added feature of this website is that here you can specify whether you are planning to conduct a walk-in.
Portal: WalkinsIndia
Website: www.walkinsindia.com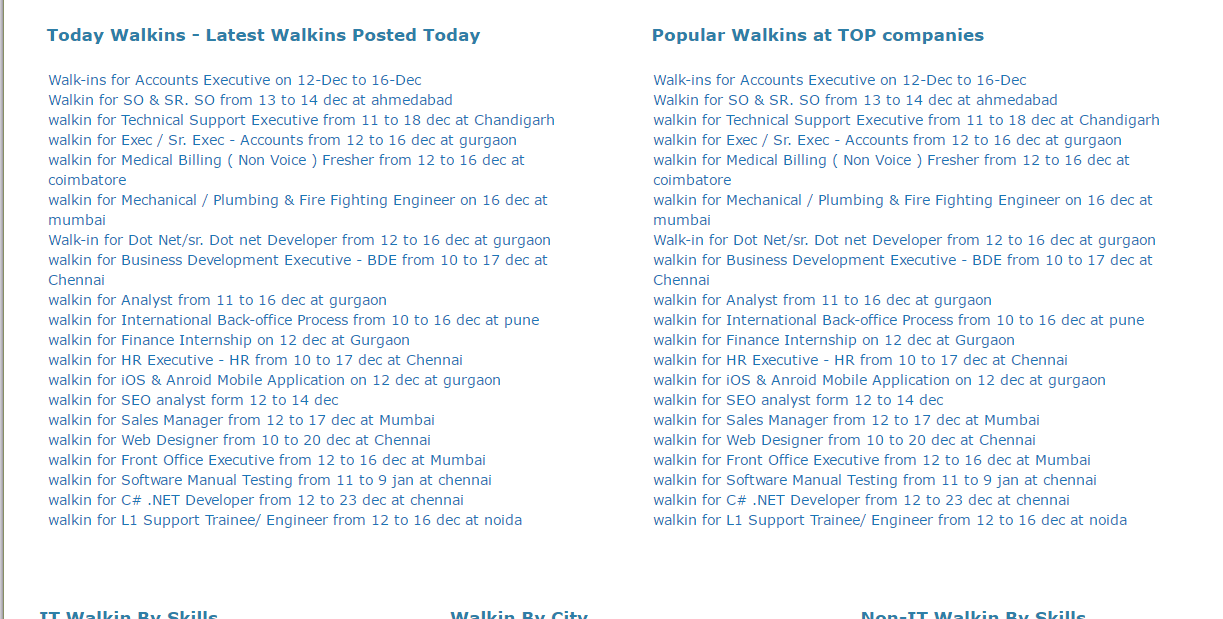 If you are conducting a walk-in for a particular post at your organization, then you can easily posts the details of it on this website. Just log-in or register yourself, and post your requirement for freshers, IT people, bloggers or any other category.
Portal: PostJobFree
Website: www.postjobfree.com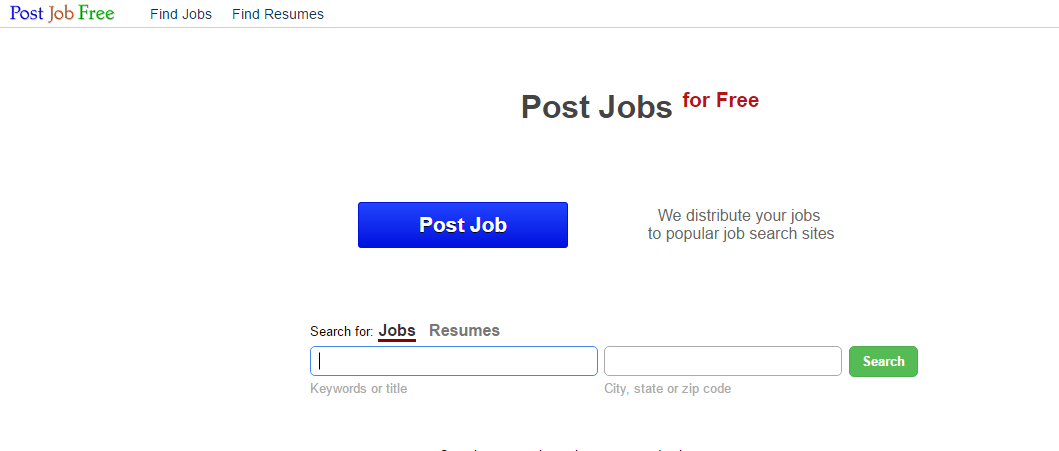 This is another website where you can find potential candidates without paying any cost. Lakhs of jobs are posted here weekly and thousands of candidates upload their resume every week. You can search for candidates directly from their search engine or post a job if you don't find a suitable candidate.
Portal: Click Jobs
Website: www.clickjobs.com

Click Jobs is another website that provides you with free job boards and unlimited free jobs posting. Just like the other portals here also you can find suitable candidates for various job openings.
Portal: Career Age
Website: www.careerage.com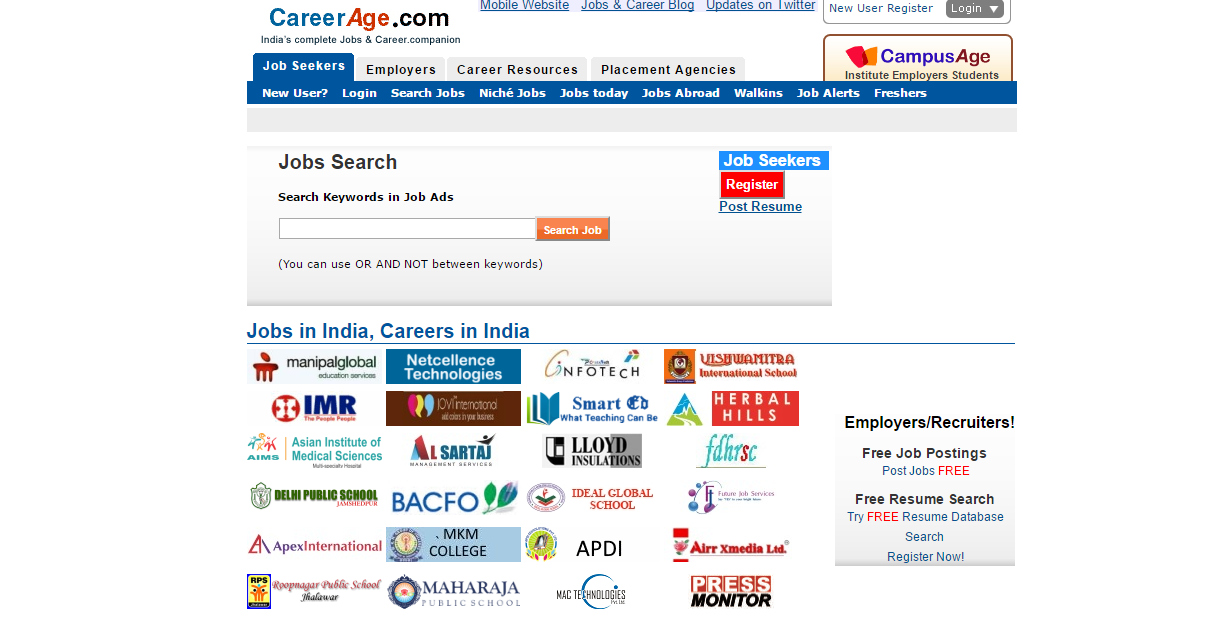 Career Age is one of the top free job portals in the country and provides an excellent platform to employers and candidates to meet each other.
Portal: Placement India
Website: www.placementindia.com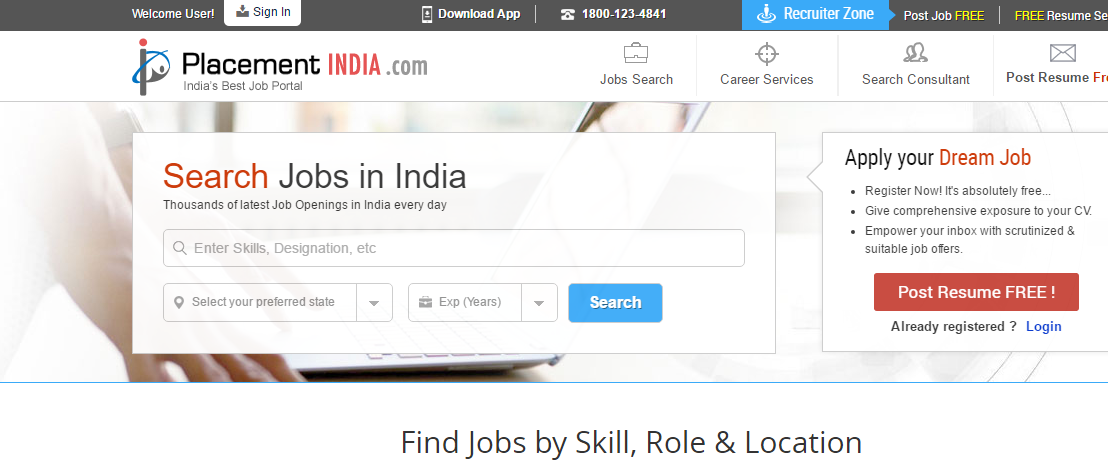 At Placement India, you can easily post a job after having registered yourself at the website. So register yourself at the site to leverage its huge database.