We understand that with an extremely busy lifestyle it becomes difficult to come online on a job portal every day to find a job that is suitable enough for you. Therefore, PeelJobs has come up with the concept of sending you job alerts on email. Hunting for a job is a laborious task and therefore the tool of job alerts is there to make things easy and helpful for you.
Understanding job alerts
Now if you don't know this, then let us explain to you that a job alert is a notification that is sent to you via email when a job with specific criteria opens up. It is you of course that determines the criteria of the kind of jobs whose notifications you would like to receive. So if for example, you are looking for the role of a business analyst then job alerts will be sent to you covering up opportunities that are offering the role of an analyst. Similarly, alerts will be sent to you when roles in your desirable company open up. So if there is a job opening with Google, then you receive an alert for it.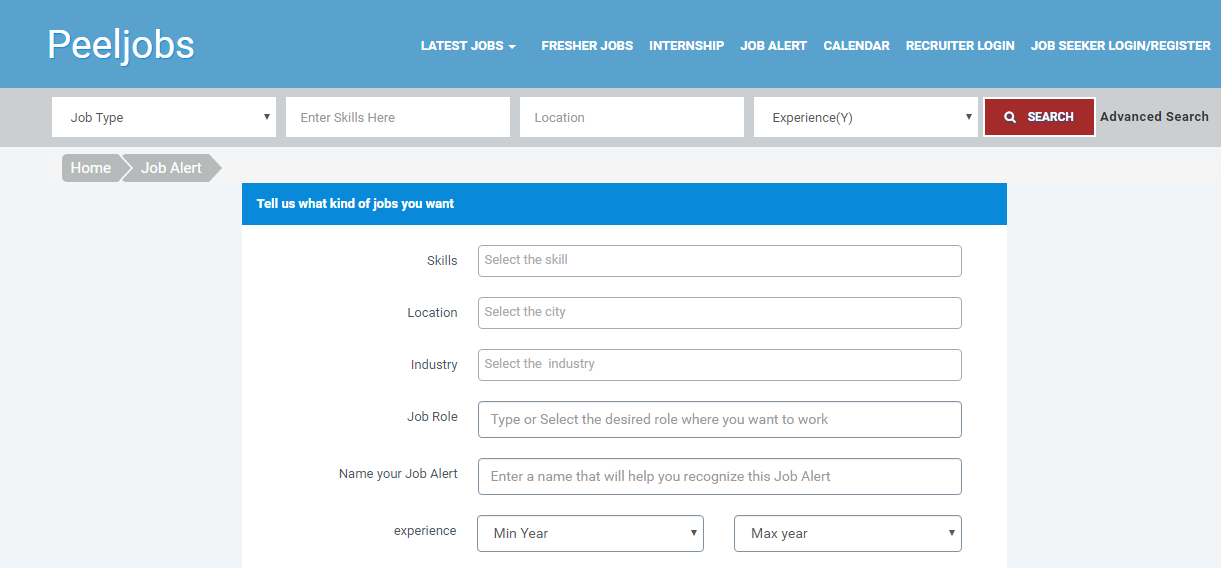 Just set the criteria once and forget about obsessively browsing through job portals and company's websites, to hunt for your desirable job. Let technology work for you, and save you time by sending you jobs by email. Besides the convenience factor that job alerts offer to you, one very important feature that they offer is that they give you a first mover advantage. And this is really important when it comes to job searches. When a recruiter posts a job, they wait for a few days for the applications to pour in, before they start going through them and interviewing the candidates. If your application is not there in the first batch, then there is a fair amount of chance that you may miss out on the opportunity of landing your dream job. But with the help of job alerts, you will never face this issue as you will be able to apply for the job in time and your application will always be in the first batch. Never forget that being an early applicant does give you a lot of advantage.
Advantages of setting a job alert with PeelJobs
Let us now discuss that how setting a job alert with PeelJobs is advantageous for you and how it will help you grab your dream job.

Free job alerts
The best part about setting up a job alert with PeelJobs is that it is entirely free of cost. Yes, you read that right. We do not charge a single penny for this activity. And you do not even have to create an account with us to be able to create a job alert. (Though we would like to tell you that creating an account with us only takes a few minutes and you can also connect with us through your social media accounts.) You just need to specify some information such as your skills, your industry, desired role, desired location, salary expectation etc. and just enter your email id to receive the alerts.
Daily job alerts
Another advantage of setting-up job alerts with us is that you will receive the alerts on a daily basis. Yes, not monthly, or weekly but on a daily basis. This ensures that you never miss out on any opportunity that comes your way and become one of the first applicants to apply for a particular role with a particular company.
Freshers job alerts
Our job alerts are not just meant to serve experienced professionals but also freshers. So if you are a fresher who is on the look-out for a job, then just visit PeelJobs and set a job alert for yourself in the specific industry that you wish to enter. And it's not just one job alert that you can create, as you can easily create more than one alert. (Of course this applies not just to freshers but to everyone who creates job alerts using our website.)
Leverage the benefits of advanced technology in the form of job alerts and start receiving jobs directly to your mail box. Visit our Job Alert section today itself and start creating your desired job alerts.