Those days are gone when you had to make strenuous efforts to look for a job because now with the power of the Internet and the digital media channels, finding the right kind of job and creating the best career for yourself is a very easy task. You just need to follow certain steps or guidelines in order to land in the right kind of job and fill-in those job vacancies that match your skills and qualifications. Now many job aspirants follow the old method of looking for a job, which is they visit the websites of various companies and apply for a job out there. Now, we are not saying that this is an incorrect method but this way of finding a job can be extremely laborious mentally and also time consuming. Apart from this, many a times the relevant job openings are not mentioned on the company's website, so it is like shooting an arrow in the dark. So if you are extremely passionate about finding the right kind of job then we would recommend that you leave your old ways and implement the new ways. Now the best way to find a job is to join a job portal. Read the following steps to find out how you can create your profile on a good job portal.
Step 1: Find a good job portal online that has a huge database of jobs and where jobs are updated on a daily basis.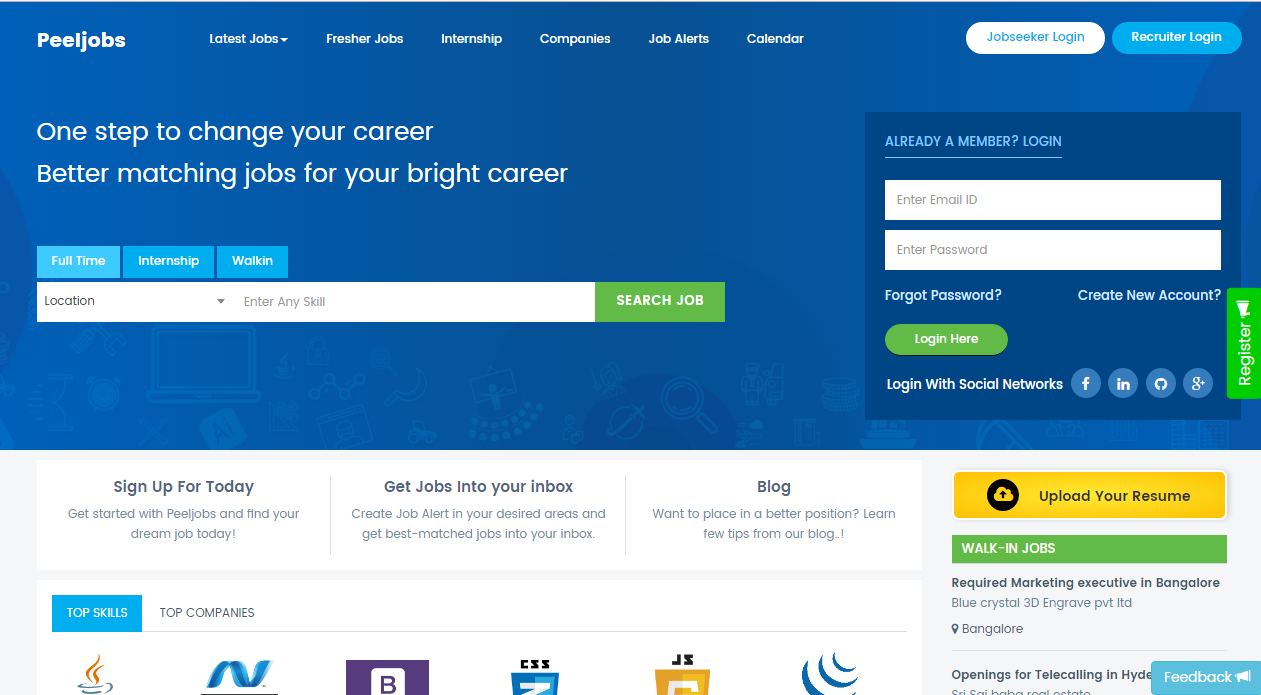 Step 2: Sign up through your Gmail account or through your social media accounts.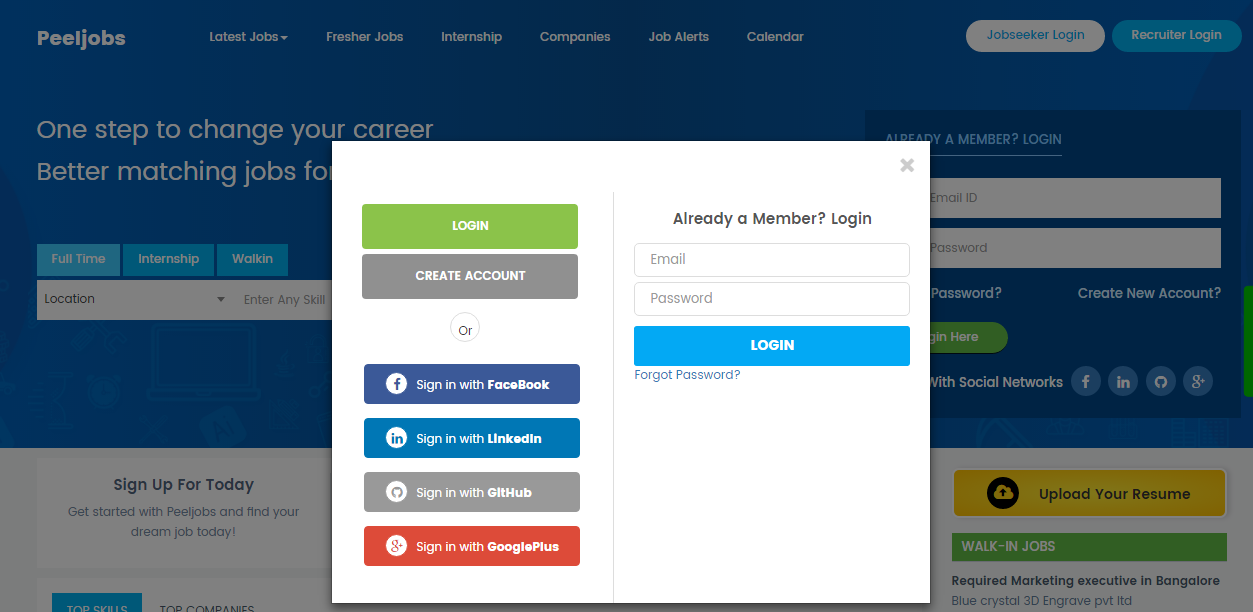 Step 3: Create your profile. While creating your profile keep the following points in mind –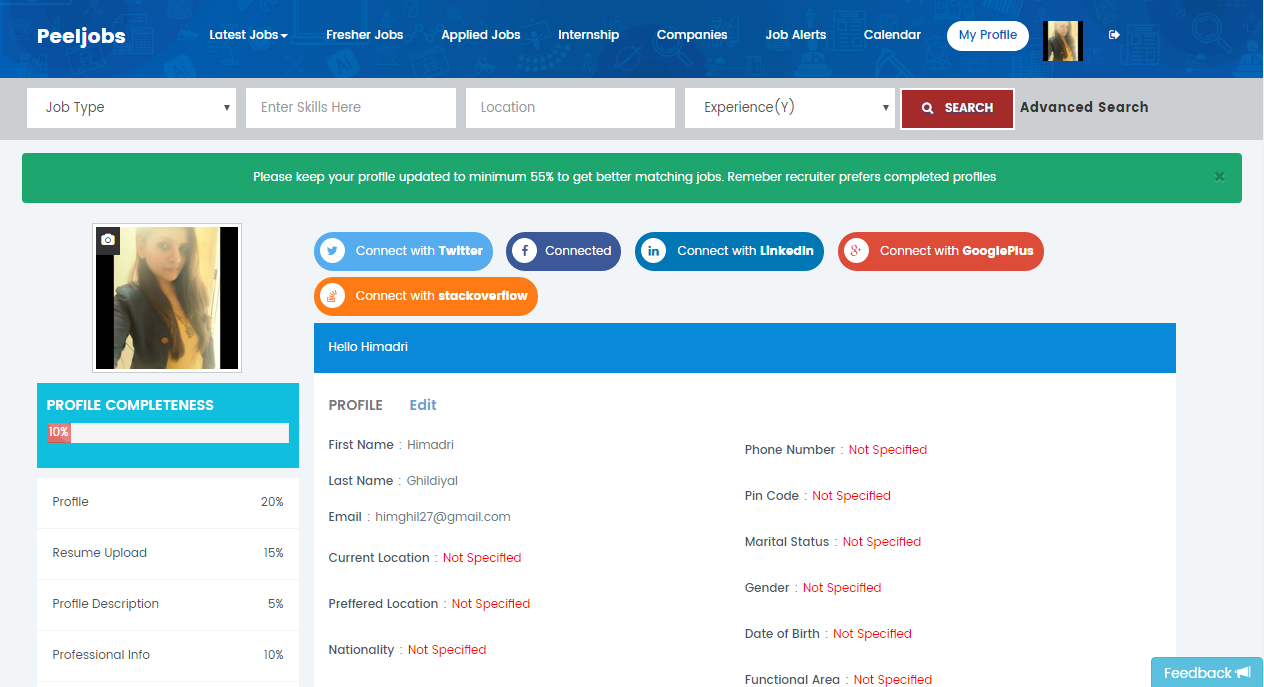 Enter relevant information only.

Do not enter too much personal information.

Make your Resume graphic - add relevant links and images to it.

Add achievements instead of abilities to your profile.

Back up the mentioned achievements with data and figures.

Do not forget to enter your phone no. and your email id, as these are the means through which the recruiters will contact you.

Keep the profile short but detailed. Always remember that a strong profile is brief but carries all the important information.
Step 4: Verify your mobile no. and your email address
Recruiters always give preference to a profile that has been verified as compared to the one that hasn't. Hence, make sure that your profile is verified in order to get more calls for job interviews.
Step 5: Create job alerts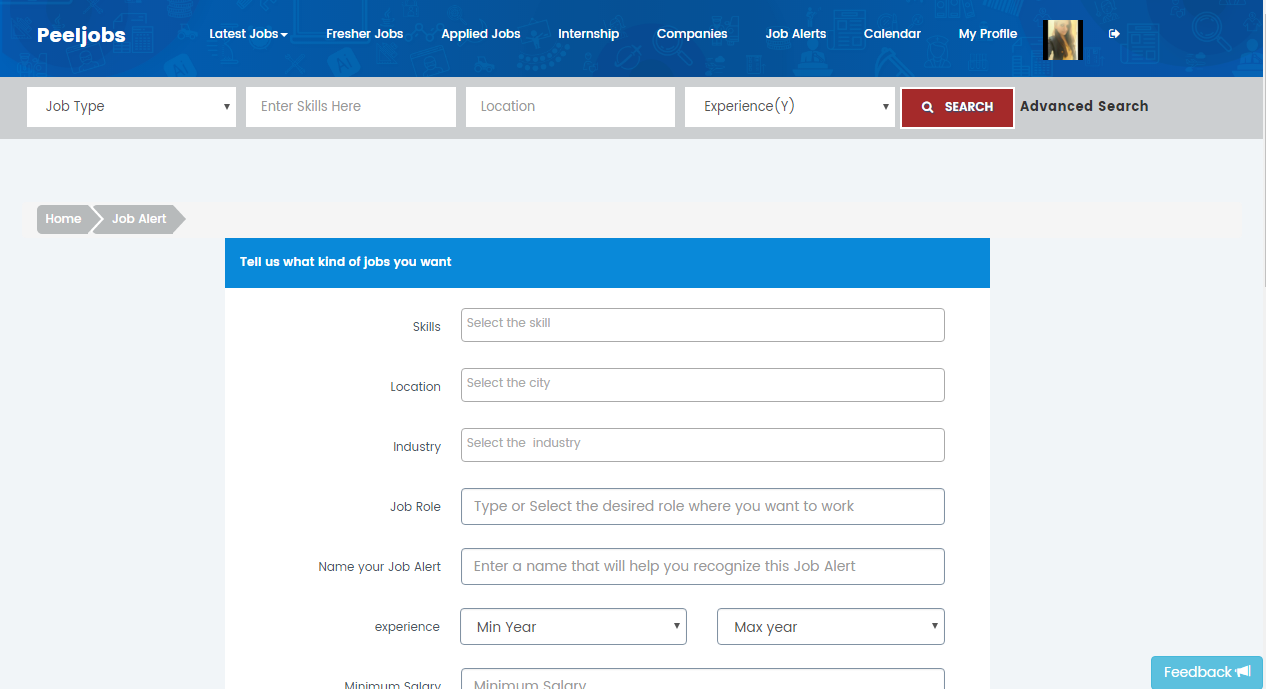 Job alerts are a great way to make sure that you land in your dream job. You can easily create a job alert by mentioning the desired industry or location that you prefer and each time a new job gets uploaded you get an alert for it in your mail box. This ensures that you apply for the job in a timely manner and get an interview call as early as possible.
Now these are the basic steps that you need to follow in order to find a job. But when it comes to getting a job here are the ways/tips to get hired that one needs to follow –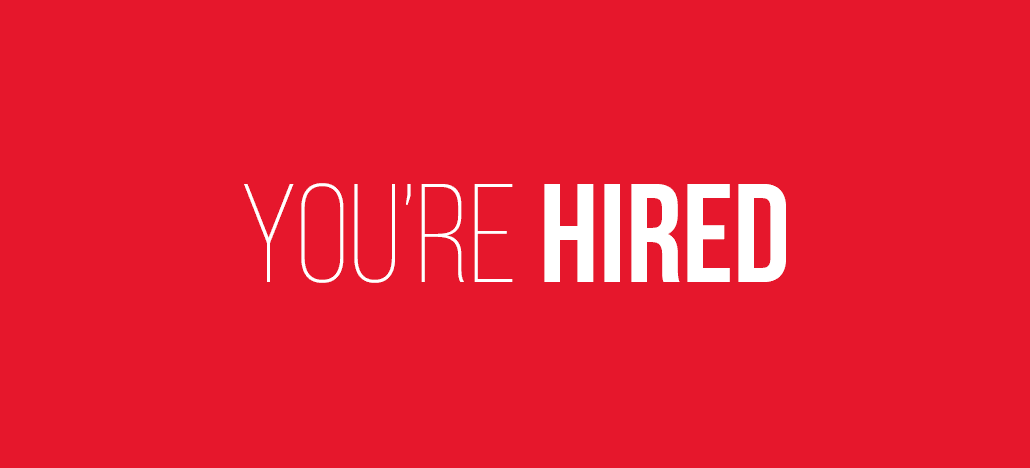 The first and foremost step as already mentioned is to create a strong profile. You'll land an interview call only if you have a strong profile.

Portray confidence during the interview process, but remember not to be too over-confident.

Gather ample amount of knowledge about the company that you are going for an interview to.

Be clear about the roles and responsibilities that you are seeking.

Listen and understand deeply the questions asked to you by the recruiter.

Do not interrupt the recruiter while he asks you the questions.

It is okay to say no if you do not know the answer to a particular question, rather than giving an answer that makes no sense at all.

Maintain eye-contact.

When asked about your expected CTC do not give an unrealistic figure. Do your research about the packages in the particular industry and quote that figure.
With these steps and tips that showcase the new ways of finding the right job in any industry, we are sure that you'll be able to land in a job that you'll absolutely love.