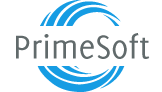 PrimeSoft IP Solutions Pvt Ltd
Reach Us:
PrimeSoft IP Solutions Pvt Ltd 5th Floor, Anand Siliconchip Tolichowki (Above Mc Donalds) Hyderabad.
Company Description:
We offer Product Development, Enterprise Applications, Mobile Applications and Quality Assurance services to clients from venture funded startups to publicly traded companies in Networking, Telecom, Healthcare and Banking. We develop close partnership with client's marketing, product management and R&D teams. The foundation for our client partnerships is based on our comprehensive understanding of their business, including markets, customers and technology.
PrimeSoft IP Solutions Pvt Ltd Job Openings