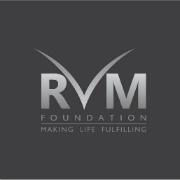 RVM Foundation
Reach Us:
Address: 97, H A L Old Airport Rd, Ramagiri, Murgesh Pallya, Bengaluru, Karnataka 560017
Company Description:
RVM Foundation is a non-profit organization that follows the RVM philosophy of 'Rejoice, Value Life and Make a Difference'
Humanitarian Initiative: To reduce pain and suffering by providing free medical care, shelter and hope to the suffering humanity – the destitute, poor, and abandoned.
Inspirational Initiative: Vibrating Positive Energy, which is done through inspirational and motivational quotes, videos, books and products.
Spiritual Initiative: To make believers realize Godand spread the power offaith, thereby enhancing the quality oflife.

RVM Foundation Job Openings