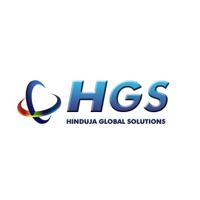 Hinduja Global Solutions
Reach Us:
Hinduja Global Solutions #5th Floor, Jayanth Tech Park, Padmini Gardens, Mount Poonamallee Road, Nandambakkam, Chennai 600 089 Opposite to Chennai Trade Centre
Company Description:
HGS is a leader in optimizing the customer experience and helping our clients to become more competitive. HGS provides a full suite of business process management (BPM) services from traditional voice contact center services and transformational DigiCX services that are unifying customer engagement to platform-based, back-office services and digital marketing solutions. By applying analytics, automation, and interaction expertise to deliver innovation and thought leadership, HGS increases revenue, improves operating efficiency, and helps retain valuable customers. HGS expertise spans the telecommunications and media, healthcare, insurance, banking, consumer electronics and technology, retail, and consumer packaged goods industries, as well as the public sector. HGS operates on a global landscape with around 44,000 employees in 66 worldwide locations delivering localized solutions. For the year ended 31st March 2016, HGS had revenues of US$ 507 million. HGS, part of the multi-billion dollar Hinduja Group, has more than four decades of experience working with some of the world's most recognized brands.
Hinduja Global Solutions Job Openings