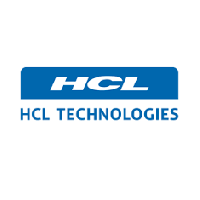 HCL Technologies Limited
Reach Us:
HCL Technologies, HCL Training & Staffing Services Pvt. Ltd. A-11,Sector-3,Noida(U.P) - 201301
Company Description:
HCL TSS is the training and recruitment vertical of HCL Technologies which provides fresh engineers an opportunity to work in HCL Technologies. HCL Technologies is a US$ 6.6 Billion company operating in 32 countries across the globe with an employees strength of 109,795.
About HCL Training and Staffing Services.
The 6-month job assured training constitutes 3 months of extensive class room training which takes place in Manesar in a state of the art training campus. The next 3 months of training carried out on live global projects is called the Professional Practise Term and takes place in HCL Technologies' offices in Bangalore.
The program goes beyond merely training – it opens up viable career options that accelerate professional growth in the IT industry. Students successfully completing the training program are employed on HCL Technologies payroll and offices across Bangalore.
Candidates are aligned to Infrastructure Services, Software Application & System Integration, and Engineering & Research verticals of HCL Technologies
Over the last two years, over 7000 graduates have benefited from the HCL TSS training program.
The first 3 months of Program constitutes the common foundation module and track specific trainings based on companies business requirements.
Trainings are carried out in streams including
SAP
Business Analytics
Testing
Software application (C#, Oracle, Java etc.)
Infrastructure
Networking
And many more
HCL Technologies Limited Job Openings